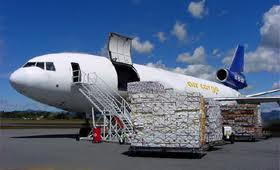 We at General Express understand very well the importance of the time factor for the client and air freight for shipments generally air, so we have a dedicated team mission that only works on air shipment in order to ensure that the shipment arrives on time and manner. As the network of agents abroad provide us with very important features enabled us to follow up on shipments and accelerate the rate of shipping as soon as possible to confirm the booking after getting the best price.
· Key Features

· Load cargo from anywhere.
· Specialists for the transport of dangerous goods.
· Transport services door to door.
• Provide spaces on planes on all lines of air cargo.
- Freight services on the same day (depending on the type of shipment).